Just finished school years 9 -13

At Number 4
Next to the Free Church in Connaught Avenue
Leaders: Chris Halls & Liz Massey


Mornings: 10am - 12 noon
Afternoons: 3pm - 4.30
Evenings: 7pm - 9pm


Come and join us at Number 4

Registration online: 11th to 25th July
(if there is space, a few more young people might be registered
at the Marquee at 11am on Sunday 28th, or at the venue on Monday 29th
What's your idea of a perfect world?
A place of peace...of great friendships...of infinite wifi?!


At Download, we'll be asking this question...
and explaining what the Bible has to say
about God's promise of a perfect world.
PLUS
Crash & Download
Opening & Closing Celebrations
Sunday 28th July & Sunday 4th

Marquee on the Greensward @ 11am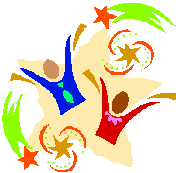 Fun! Music! Challenges! Friendship!
Led by Crash & Download teams
Everyone welcome!
Can't wait to see you there…
and if you can't wait either,
you can connect with us on our Facebook page: https://www.facebook.com/fmdownload


Details of afternoon & evening activities at morning sessions
WHEN YOU REGISTER ...............

Additional Needs?
FM welcomes all children and young people
· Please register young people with details of additional needs as early as possible
· If possible, arrange for a suitable support person to accompany them during FM activities
· Supporters not closely related to the young person need to have current DBS clearance
Contact Jean (FM safeguarding) for reassurance or advice: jean.oehlrich@gmail.com