School years 9 -13

At Number 4
Next to the Free Church in Connaught Avenue
Leaders: Chris Halls, Liz Massey & Ben Pratt


Mornings: 10am - 12 noon
Afternoons: 3pm - 4.30
Evenings: 7pm - 9pm


Come and join us at Number 4
Registration

What's your idea of a perfect world?
A place of peace...of great friendships...of infinite wifi?!


At Download, we'll be asking this question...
and explaining what the Bible has to say
about God's promise of a perfect world.
PLUS
Crash & Download
Opening & Closing Celebrations
Sunday 29th July & Sunday 5th

Marquee on the Greensward @ 11am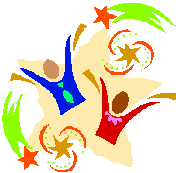 Fun! Music! Challenges! Friendship!
Led by Crash & Download teams
Everyone welcome!
Can't wait to see you there…
and if you can't wait either,
you can connect with us on our Facebook page: https://www.facebook.com/fmdownload


Details of afternoon & evening activities at morning sessions
Please register
either at the Marquee when you arrive for the Opening Celebration at 11am,
or, early registration online via this site 11th to 25th July
WHEN YOU REGISTER ...............

Additional Needs?
FM welcomes all children and young people
· Please register young people with details of additional needs as early as possible
· If possible, arrange for a suitable support person to accompany them during FM activities
· Supporters not closely related to the young person need to have current DBS clearance
Contact Jean (FM safeguarding) for reassurance or advice: jean.oehlrich@gmail.com